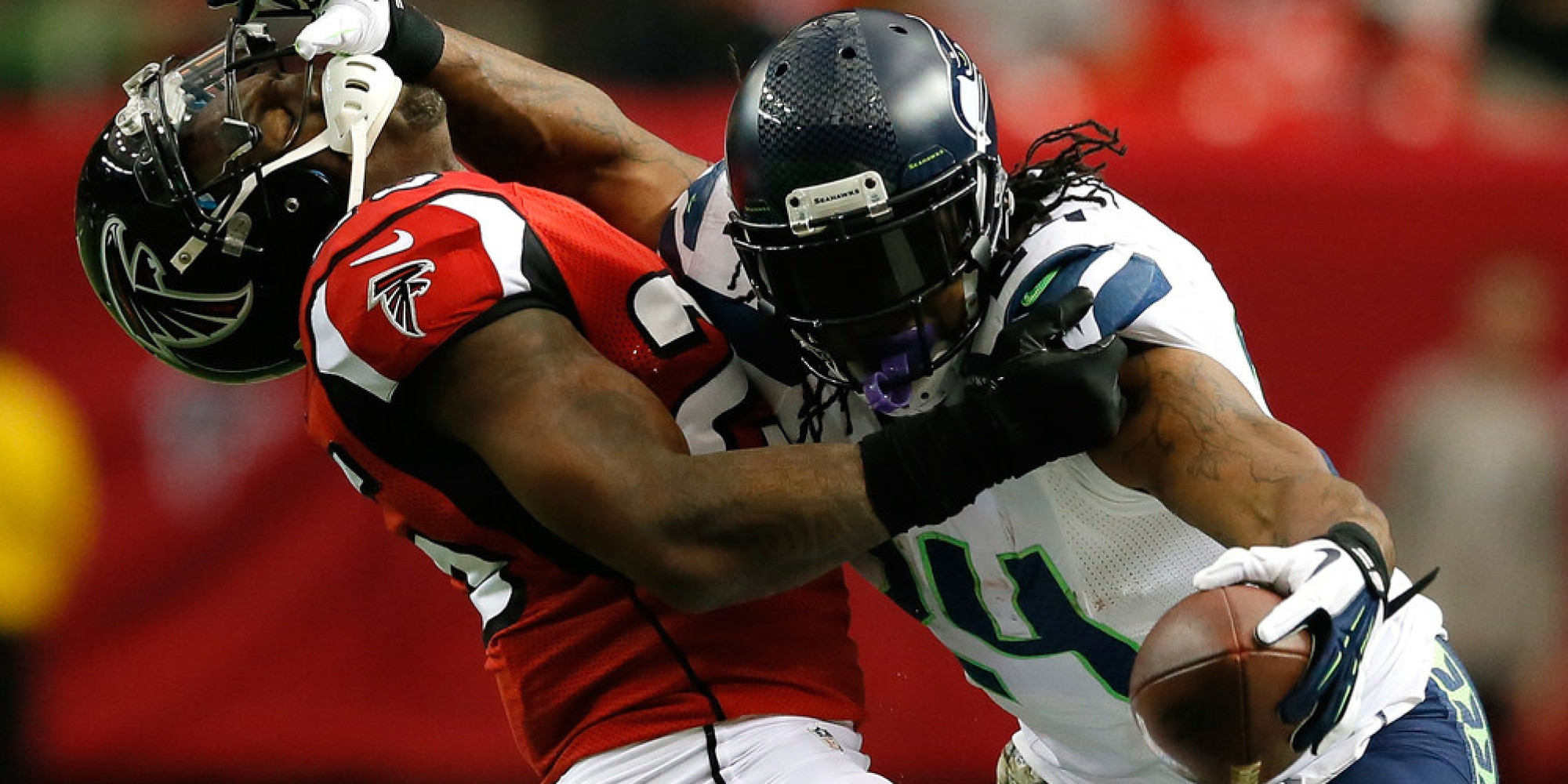 There was a lot of speculation as to whether or not Marshawn Lynch would show up for mandatory mini camp because of a contract dispute.
Some even believed that Lynch might simply retire. All of that was put to rest when Lynch reported to camp today.
Beastmode was at camp, but the issue at hand is still unresolved. Lynch has outperformed the four-year, $31 million contract he signed in March of 2012 and would like to see merit increase that reflects his production of a top tier running back.
Lynch could easily be considered the single most integral piece in the Seahawks return to prominence under Pete Carroll. Before there was the Legion of Boom was in full force, it was Lynch who brought swagger back to the Pacific Northwest. It is hard to imagine the Seahawks Super Bowl run without him.
Seattle is prepared, as well they should be, for life after Beastmode. Still, Marshawn should have at least two more seasons of elite potential in the tank and I, for one, would like to see those years feature Lynch in a Seahawks uniform.
When Lynch does end his career with Seattle, he will be regarded as the greatest running back in Seahawks history. Whether or not the numbers reflect that is irrelevant-- Lynch's film will forever do the talking. Even if he's not statistically the best, there has never been a Seahawks running back that was more entertaining, week to week.
The hype on Christine Michael is growing louder every day but the fact is, we don't really know how he'll do as a feature back in a full NFL season. There is no reason at all for Seattle to turn its back on Lynch now.
You could argue that it would be unwise for the team to set a president where anyone unhappy with their contract can hold out and their demands will be met-- but this is not the case here. Besides, there have been a number of players in the the past few seasons who have been asked to restructure their contracts to allow the team to retain the personnel they want while staying under the cap.
I look at it similarly to the raise that Brandon Browner got at the beginning of last season. Seattle never intended to give Browner a long-term deal but his performance absolutely warranted a bump in pay. Same goes for Lynch-- fatten up his pay checks for the remainder of his contract and plan to go forward with Michael when he's done.
Who knows, he might even resign for cheap when his contract is up and play more of a 3rd down role.