After the Monday Night Football match up with the Detroit Lions next week, we will have officially made it through the first quarter of the NFL season. The 0-3 Lions provide a favorable match up for the Seahawks, especially given that the game is here in Seattle, but no victories are guaranteed.
Once again, Detroit doesn't have much of a rushing threat this season and they find themselves ranked dead last in rushing yards per game through week 3. Their quarterback, Matt Stafford, is playing through a rib injury but that doesn't seem to have an effect on their game plan. He is averaging nearly 43 passing attempts per game.
Defensively, the Lions have taken a huge step backward since losing Ndamukong Suh to free agency. They went from being elite against the run to 20th in the league over the first three games. Their passing defense is even worse, coming in at 26th.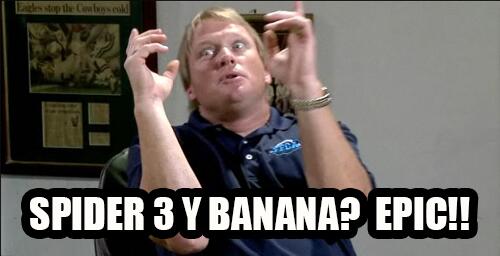 I expect to see the Seahawks approach this game defensively the same way they did when facing Aaron Rodgers. Seattle will likely abstain from blitzing Stafford, forcing him to throw into coverage while only rushing with their front four. Unlike Green Bay, Detroit doesn't have a bruising runner like James Starks or Eddie Lacey to soften up the defense. This will be another 40+ passing attempts night for Matt Stafford.
Hopefully Seattle doesn't shy away from blitzing Stafford, as the Seahawks will have the 12s at their backs. Stafford has thrown an interception in every game this season-- their match up with division foe Minnesota being the only one where he didn't throw a pair of picks. A few well-timed blitzes could ensure that trend continues. It's worth mentioning that the Seahawks, along with only the Saints & Redskins, are the only teams yet to record an interception this season.
Our run defense will be strong and Detroit's rushing attack will be feeble. If Detroit is to win next Monday, they will have to do it by virtue of Stafford's right arm. That will definitely be the match up to watch in this game. Golden Tate's return to the team that drafted him will certainly add to the story line.
This might be a worse defense than the one we saw last week. All the more reason we need to see immediate improvement with our offense. The Seahawks need to score on their opening drive. I'm not saying that they will lose if this is not the case, but you can't routinely come out and punt your first drive away and tell me that you're making progress.
Provided he's healthy, Marshawn Lynch needs to produce his first 100-yard game in week 4. If this is to happen, it will not be by expecting him to be his own blocker like we have in the past. Seattle needs to open this game with some read-option runs and some play action passes before we ask Lynch to create his own hole. Spelling Lynch with Thomas Rawls rather than Fred Jackson would keep the run game moving more efficiently.
Of course I want to see Seattle come out of the first quarter of this season with a 2-2 record, but more importantly, I want to see them put on a show before a national audience that the reigning NFC Champions aren't going to go away quietly. The Seahawks need to get back to doing what got them to the Super Bowl in consecutive seasons-- dominating in all phases.
The Seahawks were never more feared than they were coming down the stretch of the 2013 regular season. Opponents knew that, even if they had everyone covered, Russell could burn you with a run. Load the box in hopes of stopping (or at least, slowing) Lynch? That's fine-- we'll air it out to Jermaine Kearse. Don't even get me started on the defense...
Not only is Seattle still capable of being as diverse as they are dominant-- they're even deeper.
We went all of last season without having any semblance of a kick return threat. Now we have what many are saying is the second coming of Devin Hester with Tyler Lockett.
We only had Kearse and Baldwin as offensive play makers last season. Now we have Jimmy Graham in that group. Not to mention the depth of Chris Matthews and Ricardo Lockette.
This needs to be a statement game for Seattle. A statement that they're not just going to roll over for Aaron Rodgers or Tom Brady. They are still the most complete team in the NFL.
Quite frankly, if Seattle doesn't start clicking next Monday in front of a home crowd and a national audience, Darrell Bevell will need to hold a press conference explaining why he's unable to sustain success with an offense that has 5 former Pro Bowl selections and one of the leading candidates for Offensive Rookie of the Year.