The Seahawks roster appears to be set-- for now.
In the process of getting their roster down to the final 53 players, Seattle managed to sign free agent running back, Fred Jackson, and pull off a trade with Kansas City that sent them a 5th round pick next year and returned safety Kelcie McCray to the Seahawks.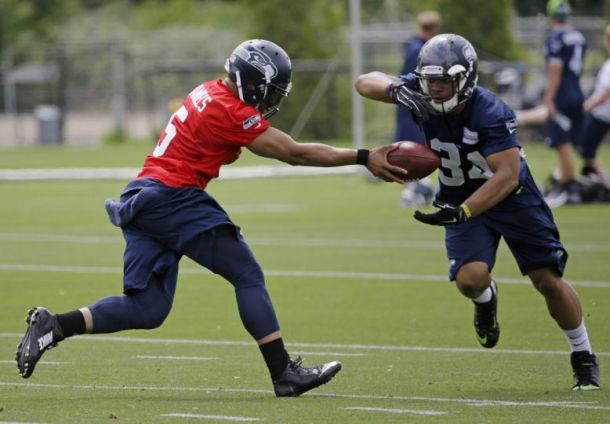 Most surprising to me what the amount of running backs Seattle kept. Sure, they're a run-first team, but it appears as though the Seahawks will open the season with six backs. Lynch, Fred Jackson, Michael and Rawls all made the cut along with fullbacks Coleman and Tukuafu. Robert Turbin was added to injured reserve.
Other than that, I was pretty spot on with my predictions from yesterday. I knew that BJ Daniels quarterback play would secure him a roster spot, and it appears that it did, but he will remain as a receiver and likely the emergency quarterback. Keeping Daniels aboard essentially cost Kasen Williams his job. Hopefully he'll clear waivers.
TRANSACTIONS:
Terminated the veteran contracts of
: CB Will Blackmon, TE Anthony McCoy.
Waived
: LB Tyrell Adams, TE RaShaun Allen, QB R.J. Archer, DE Obum Gwacham, S Keenan Lambert, S Ronald Martin Jr., DT T.Y. McGill, CB Douglas McNeil III, OL KeaVon Milton, S Ryan Murphy, OL Will Pericak, LB Eric Pinkins, OL Terry Poole, LB Alex Singleton, WR Kevin Smith, RB Rod Smith, DE Julius Warmsley, WR Kasen Williams.