Who needs Percy-- or any receivers for that matter!
In Seattle's 38-17 victory over the Giants at CenturyLink on Sunday, they amassed 350 yards on the ground-- a franchise record. Marshawn Lynch led the way with 140 yards rushing and 4 touchdowns. Russell Wilson added another 107 and a touchdown, Christine Michael had another 71 yards and Robert Turbin piled on an additional 32 yards.
Wilson didn't start off sharp. He threw two interceptions and was sacked twice. Seattle is still struggling to find their offensive rhythm, but the difference in this game was how they leaned heavily on their greatest strength-- their dynamic rushing attack.
The defense was perhaps it's most crisp on Sunday. The depth players are getting some valuable experience that will lend itself tremendously to having success through the playoffs and having guys like Byron Maxwell back-- who had an incredible pass defensed late in the game.
Unfortunately, the Seahawks were dealt a devastating blow in yesterday's game when they lost standout defensive tackle Brandon Mebane to a season-ending hamstring tear.
The Seahawks are in a great position to defend their Super Bowl title-- but it's not going to be easy. The final 7 games of this season can be won just as easily as they could be lost. Seattle must go on the road to the loudest stadium in the NFL to take on the Chiefs, who are built almost identically.
They then must return home to take on the league's best team (by record) in division rival Arizona, then 4 days later play the 49ers in Santa Clara, then head to Philadelphia to take on the red hot Eagles before returning home again to face the 49ers in Seattle. They wrap up the season with games against the Cardinals (on the road) and Rams (at home) in games that could have powerful playoff implications.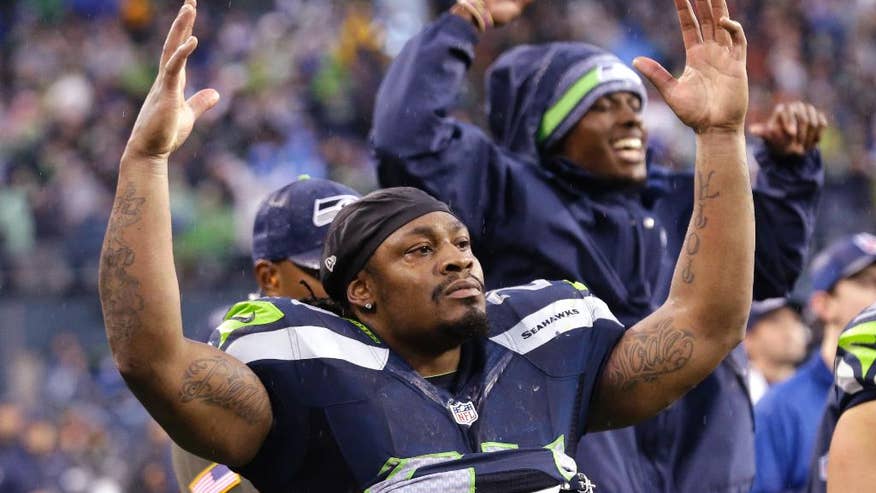 Since every game counts and you can't control the health of your players, Seattle will have to continue to build their game plan around the strengths of their roster. Jermaine Kearse, Doug Baldwin and Ricardo Lockette must get more involved with the offense as they continue to slowly acclimate Paul Richardson and Kevin Norwood.
Additionally, it might be wise to try to add another young tight end to the practice squad to get him familiar with the season in case we suffer more losses to the already thin tight end group. Perhaps their might even be a big body available to shore up the defensive line in Mebane's absence.
It would've been nice to see San Francisco get eliminated in Sunday's game where they won despite doing everything they could to blow that game against the Saints, but now we have to hope that the Giants can get right after losing in Seattle to finish them off for us.