NFL.com recently released a piece on
the projected starters fort the NFC West
.
Seattle Seahawks
Seahawks Projected Starters

| | Offense | Defense |
| --- | --- | --- |
| | QB: Russell Wilson | DE: Michael Bennett |
| | RB: Thomas Rawls | DT: Jarran Reed |
| | WR1: Doug Baldwin | DE: Cliff Avril |
| | WR2: Jermaine Kearse | OLB: K.J. Wright |
| | WR3 Tyler Lockett | ILB: Bobby Wagner |
| | TE: Jimmy Graham | ILB: Brandon Browner |
| | LT: Garry Gilliam | CB1: Richard Sherman |
| | LG: Mark Glowinski | CB2: Jeremy Lane |
| | C: Justin Britt | CB3: DeShawn Shead |
| | RG: Germain Ifedi | S: Earl Thomas |
| | RT: J'Marcus Webb | S: Kam Chancellor |
This early in the league year, all we have is speculation to go on. While I don't entirely agree with this assessment, we should all agree that this year's team will look drastically different from the previous year's team.
They admit that Thomas Rawls and Jimmy Graham are merely penciled in as starters. In a perfect world-- this will absolutely be the case. But I doubt Seattle invested a substantial amount of draft picks on running backs and a 3rd round tight end, simply because they were the best players available. There are serious question marks surrounding the availability of those two key contributors.
While the QB and WR spots are pretty well set in stone, you can bet that the offensive line will shuffle in the preseason. Let's just hope that it is decided by week one and not the ongoing carousel it has been in previous seasons. Justin Britt will have to come out and take the center position from Patrick Lewis.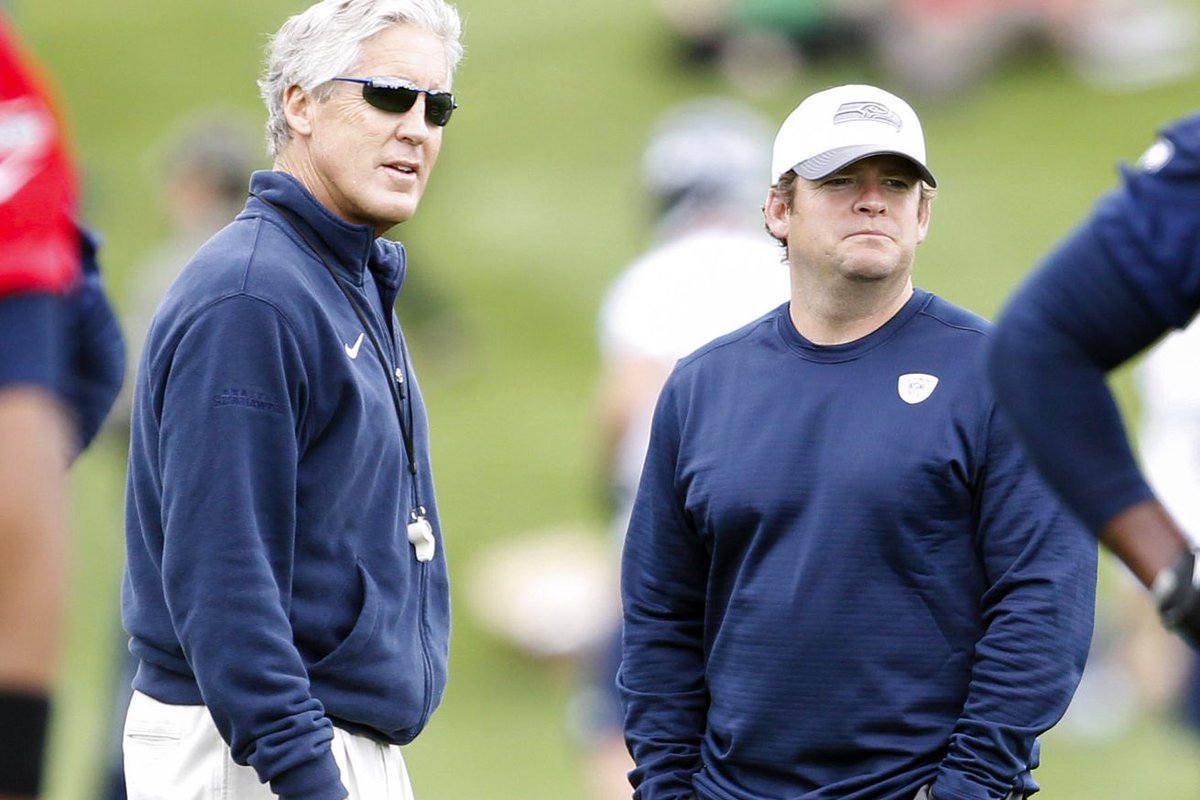 It should not simply be handed to him because Seattle invested a 2nd round pick on Britt. They've given us no reason to believe that they would favor one player over another based on salary or pedigree, but the fact that Patrick Lewis isn't getting the benefit of the doubt for shoring up the line late last season when he took over for Drew Nowak shows that they either aren't satisfied with Lewis or they believe they have something better in Britt-- I'm hoping its the latter.
Their assessment of the projected defensive lineup is peculiar simply because it isn't projecting Seattle's typical Base 4-3 alignment. Yes, we have heard that Pete Carroll intends on using Brandon Browner in a new and unique role, but that hardly means they'll be basing their defense around that move.
NFL.com makes no mention of Seattle's expressed desire in having Frank Clark transition to Bruce Irvin's vacated role. I think that will be far more prominent that Browner's involvement, purely based on the age of the two players.
The truth is, we should expect to see several variations of the Seahawks defense depending on the situation. Chris Clemons is back and will factor into the pass rush. Jordan Hill has improved with each season and now finds himself in an especially deep (and talented) DT group. Seattle's DB group looks to be poised for significantly greater competition from the previous year.
We're not going to be able to determine the starting line up for months to come-- and that's great news! This team has lacked internal competition since winning the Super Bowl three seasons ago, but this year feels like the Seahawks are returning to what made them great.
#AlwaysCompete