Of course, the NFL's narrative for this game just had to be the controversial blocked field goal. As if Seattle's defense hadn't just embarrassed the Vikings and their $83-million quarterback all game.
I suppose the Vikings
fired their offensive coordinator this morning
because of that blocked kick, right?
Seahawks were donning the action green uniforms (more appropriately, 'electric mucus') but they were in throwback form for prime time. Seattle's young and hungry defense hearkened to an earlier time when Pete Carroll's defensive stars were few of household names and eager to prove themselves on every down.
While Wilson's numbers were measly on the stat sheet, save for one arrant pass to end the half, he had a good game. We all would've liked to see the team capitalize and finish drives, you have to give credit to a Minnesota defense that I predicted would carry them to a Super Bowl berth in the preseason.
While Minnesota's defense has been stout-- their offense has been abysmal despite a clear wealth of talent.
Kirk Cousins is good, but not exactly great. Coming out of Michigan State, I had championed the Seahawks drafting him. He reminded me a lot of Matt Hasselbeck and would have been a great replacement for the recently departed offensive leader. To this day, I believe they were of a similar threshold.
They've surrounded Cousins with great pass catchers. Thielen and Diggs are top-tier wide outs and Rudolph is one of the more well-rounded tight ends in the league. Dalvin Cook had a promising rookie campaign before being lost to injury and hasn't really bounced back. Latavius Murray performed admirably in his stead and has given them a great change of pace option.
Newly fired DiFillipo was the exciting young coordinator that was supposed to get that group to push them over the top, but it just didn't work out.
The Seahawks, on the other hand, have found their identity and ran with it. They have an offense that perfectly complements their defense and vice versa. As with any season under Carroll-- they're hitting their stride just in time for the playoffs.
I do have one concern, however, and it strikes me as a glaring one.
I am not at all confident in our receiver group. Don't get me wrong-- Tyler Lockett has emerged as a stud WR1, but beyond that we don't seem to have anything.
Baldwin is the offensive version of KJ Wright. Huge leadership bump when they're in the lineup, but its becoming increasingly clearer that neither of them will be 100% this season.
David Moore has flashed glimpses of greatness, but has been horribly inconsistent. Moore was targeted 5 times on Monday night and didn't haul in a single reception. He is effectively our #2 receiver when Baldwin is out and quite frankly-- those numbers are unacceptable.
At this point, I expect more contribution in the passing game from George Fant than I do either Ed Dickson or Nick Vannett. We're simply not going to get much from our tight end group this year.
Is the answer to the Seahawks receiver woes on this roster? Probably not. JD McKissic could get more involved down the stretch. Keenan Reynolds may be called upon more if Baldwin can't stay healthy enough. Jaron Brown and Malik Turner will likely earn their keep on special teams.
Why not see what Kelvin Benjamin has left in the tank?
Benjamin was recently released by the Bills. Still only 27 years old, his production has been declining since his rookie year, but at 6'5", he would give Seattle some much needed height and reach in the pass game.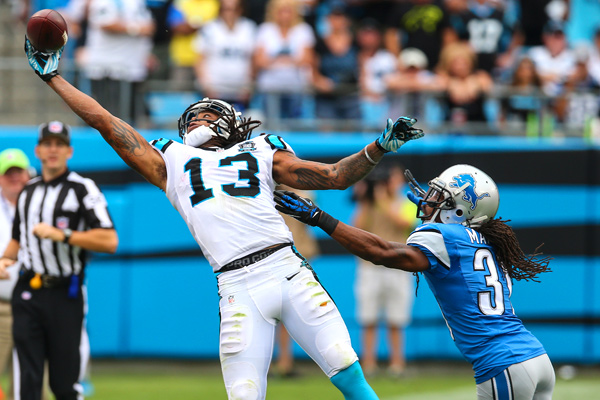 I don't know what the answer is, but I'm hoping the Seahawks do. Balance is integral to winning games in the playoffs. Imagine if the Seahawks had found themselves down by multiple scores late in last night's game. At a certain point, time becomes a factor and running isn't an option. If Lockett is your only reasonable passing threat-- teams will adjust.
There is still plenty of time to sort that out, though. Seattle can clinch the playoffs if they win their final road game of the regular season this weekend in San Francisco.
With a few tweaks here and there, this Seahawks team could beat anyone in the playoffs, home or away. If the playoffs began today, Seattle would be taking on the Cowboys in Texas for the Wild Card round. I like those odds.